Former Tri-Valley state Assemblymember Catharine Baker didn't plan on leaving a large law firm for a smaller organization, but her experience with Hoge Fenton Jones and Appel, Inc. changed all of that.
The firm, which is currently celebrating its 70th year serving the Bay Area, began as a small insurance defense practice in 1952, but has weathered recessions and thriving economies to become a multi-disciplinary firm that believes in people and community - one Baker is proud to call her employer.
"[A] law firm [isn't] around for 70 years if it doesn't have really excellent attorneys, a great culture and is ingrained and connected with the community," said Baker, who found herself as one of the firm's clients long before she joined.
As a new mother of twins in the early 2000s, Baker realized she and her husband were underprepared for the future. After consulting local lawyers, she found her way to Hoge Fenton and estate planner Steve Siner, who helped the Bakers get their assets in order.
Based on her experience, Baker began recommending Hoge Fenton to other parents, colleagues and those who came to her for legal advice outside her scope of knowledge. Eventually, she approached the firm about adding her as counsel.
Although she took a step back while she was serving as an Assemblymember, Baker is currently practicing with the firm when she's not serving the state as part of the California Fair Political Practices Commission, where she is in the middle of a four-year term that began last year. She said Hoge Fenton has not only been supportive of her career and outside interests, but encourages all its employees to be active in their community.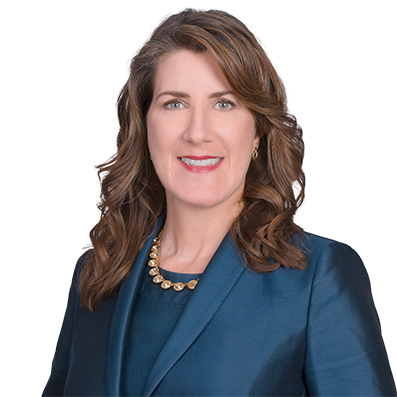 "I like that our firm wants us to be active," Baker said. "Our attorneys are serving on nonprofit boards across the Bay Area in a significant way. We advise, help form and lead non-profit organizations, community organizations. We're very much present and engaged in our community."
Strong attorneys and a commitment to community are reasons Baker was attracted to the firm, but its work - both on high- and low-profile cases - are what has earned the firm notoriety within the legal community.
In one of the largest deals to ever come across the firm's case load, Hoge Fenton served as the representative for the Livermore Software Technology Corporation (LSTC) when it was acquired by ANSYS Inc. in 2019.
"It was three-quarters of a billion dollars, and that's way beyond what most of us had ever worked on," said Siner. "John [Hallquist, founder and CEO of LSTC] was a client and we had a good rapport with him. So, when the opportunity came for him to sell his company, he consulted us."
Siner said Hoge Fenton's multiple practice areas came into play during the deal and having the expertise to handle everything in-house was a huge benefit to the client. Because it was a multifaceted deal, Hoge Fenton was able to employ its intellectual property, compliance, employment, real estate and tax attorneys - about 10 attorneys total - to assist in facilitating the acquisition.
Just last year, Hoge Fenton, which has offices in Pleasanton and San Jose, opened a third office in San Mateo to serve its growing number of clients on the Peninsula and sees expanding its business as a priority for the remainder of this year.
"It feels fantastic to have a firm that has the attorneys that we have, the clients we have, the culture we have, and our deep connection with the community, particularly to Tri-Valley, which is my home area and the one that I represented," Baker said.
"There is no other firm that would be able to provide that connection, and [that's] why I was proud to come back after my Assembly work. The firm enables me to continue in public service as a commissioner and supports others in doing that as well. Not every firm allows you to do that. And, I'm glad that it's a priority for the firm, and I'm grateful because it has allowed me to remain very much involved in leadership in California and in the East Bay and Tri-Valley."
Learn more about Hoge Fenton online here.