One of the many tasks assigned to me as editorial director is to approve online obituaries submitted by designated family members or friends (or the funeral home) in remembrance of loved ones who have died.
I don't edit with a heavy hand because they're usually written just the way the family wants it, but I do read each one closely. The story of a community is reflected by the lives of those who lived there and made it what it was and what it is today.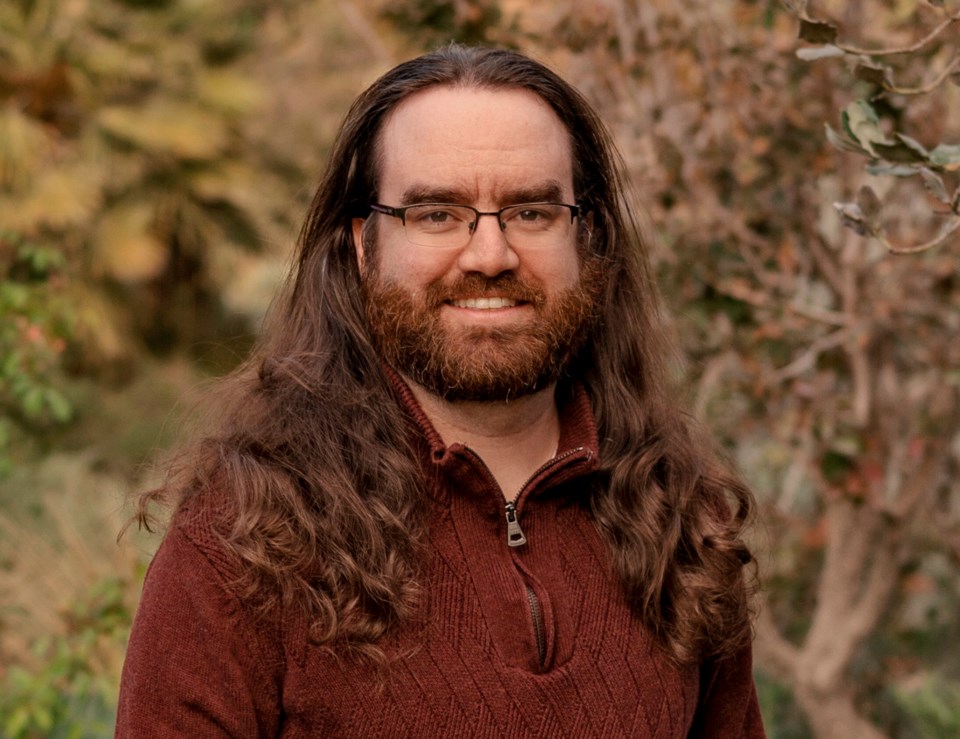 I've penned my fair share of news obits, which are traditional articles written as straight journalism independent of the family's direction generally, the passing of a local public figure or other influential resident.
But I've never had the need to author a family member's obituary thus far. I was asked to copy edit the remembrance of my grandfather, Francis M. Walsh, before it published in the local paper, but I certainly was not the lead writer. I like to think I'll be ready for that difficult day when it arrives though.
The obits on our Lasting Memories page online, along with those that run in our print edition, always seem insightful and heartfelt while also filled with such detail about the person's life.
That's partly why I read through them so intently. I have no shame in admitting, however, that there is a professional interest as well.
Not every notable death comes on our editorial radar courtesy of a press release or direct message although I very much appreciate the time and effort involved when people do reach out to us.
There have been at least a couple dozen situations where I learned of a former local leader's passing from the family obituary on our Lasting Memories. Coming right to mind was the article I wrote after reading that L. Arnold Abrott, who served on the Pleasanton City Council and local school board in the 1950s and '60s, died in 2021 at age 105. What an imprint Abrott left.
Other times, with my hard-nosed reporter hat on, I can spot clues about a possible death in the public sphere based on a family obit too such as if it's about a person in their 20s or 30s with no mention of an illness or cause, it can mean something happened like a fatal crash or even homicide out of the local area. I've had multiple instances of that lead to news coverage.
Learning about the lives of fellow residents is part of learning about our shared history as a community, which is so important for social reflection and social growth. And on the individual level, writing or reading an obituary about someone close in your life (present or past) can be so cathartic for the grief process.
I'm proud our news organization provides opportunities for both the personal and collective contemplation via Lasting Memories and our own coverage.
If you haven't seen it yet, I recommend checking out last week's Art Space on our DanvilleSanRamon.com in which blogger John A. Barry remembered Tri-Valley artist and teacher Beth Batchelor, who founded the Alamo Danville Artists' Society. Batchelor passed away earlier this summer at 105 years old.
Over on our obits page, I was fascinated to learn more about the life of Rob Allen, a paleontologist, author and family man from Pleasanton, a beautiful narrative written by his wife Jerri Pantages Long, who has freelanced for us in the past.
Long's is one of three obituaries you can also read in this week's paper.
Dr. Len Cheney left his mark on many a mouth in Pleasanton, as a longtime orthodontist in town (who also enjoyed auto and sailboat racing among many hobbies). Patricia Lanning's obit highlights her devotion to animals, including as a racehorse owner and pari-mutuel clerk.
We've actually had a run of obituaries in recent weeks, between the paper and website; they sometimes come in waves, for whatever reason.
Herlinda Orozco (86) was the matriarch of the family behind the Casa Orozco restaurants. Charles F. Crohare (91) oversaw the Tri-Valley's largest olive orchard for decades. You'd often see Patti Taylor (68) at Amador Valley Quilters or Pleasanton Rose Show events. Tom Lembo (87) ran Lotsa Pasta in Danville with his wife Diane for years.
And just recently the family of Jimmie McClure, former longtime Foothill High School counselor and coach, submitted an obituary about his death in May at 81 ahead of the celebration of life at the Veterans Memorial Building in downtown Pleasanton this weekend.
Read those Tri-Valley obits and others on our Lasting Memories page online here.
Editor's note: Jeremy Walsh is the editorial director for the Embarcadero Media East Bay Division. His "What a Week" column is a recurring feature in the Pleasanton Weekly.