The region's reputation of being a hub for innovation appears to be in great hands with the up-and-coming generation.
The Innovation Tri-Valley Leadership Group is honoring 11 of those standout young trailblazers with its 13th annual Tri-Valley DreamMakers & RiskTakers Awards this Tuesday at the Shannon Community Center in Dublin.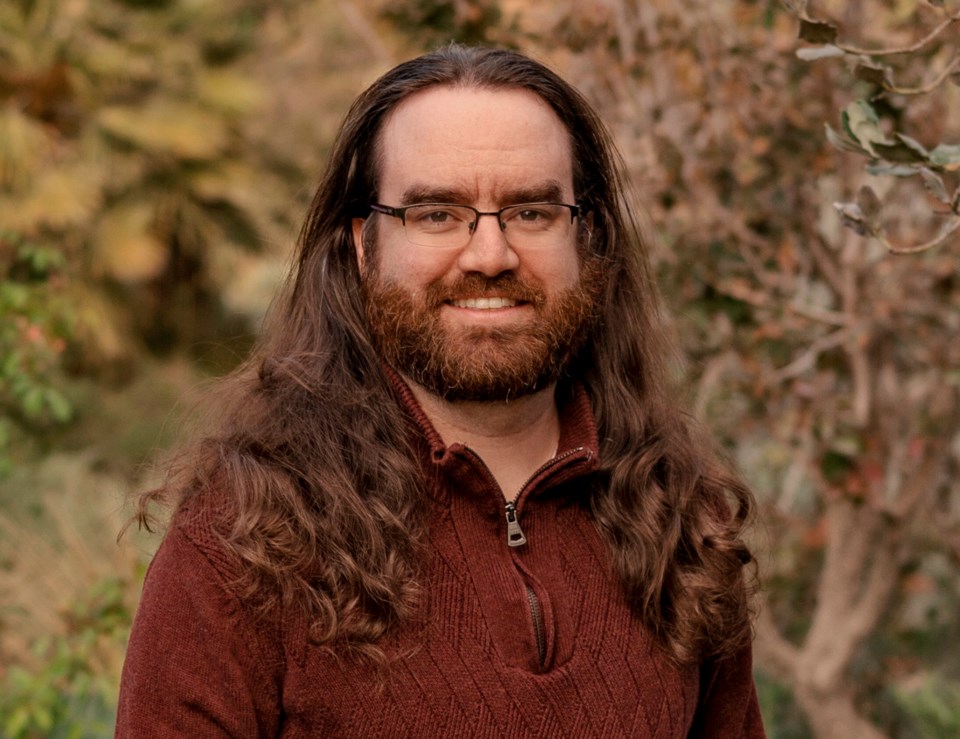 The morning ceremony will be emceed by Stephanie Beasly, executive strategy professional at Sandia National Laboratories, and Las Positas College President Dyrell Foster the group's board chair and vice chair, respectively.
"The region's national research laboratories, top-tier school districts, and innovation-driven economy have nurtured a culture of curiosity, inspiring our students to take risks, think big, and to act locally," Innovation Tri-Valley CEO Katie Marcel said in a statement this week announcing the winners.
And what an award list it is.
The marquee Tri-Valley 2040 Regional Visionary Award is going to the lead team behind organizing the inaugural Youth Climate Summit centered on raising awareness and exploring collective solutions for climate change and related issues: Pleasanton's Sahil Mehta and Livermore's Shrish Premkrishna, Thaarak Sriram, Darshini Binduraj and Alexander Pepper.
"The students established partnerships with Quest Science Center and the Tri-Valley Air Quality Climate Alliance to produce climate literacy resolutions for the regional school districts, heat mapping in Livermore, waste-auditing schools, and performing energy efficiency research related to lighting and environmental restoration," ITV officials said.
The team award recognizes the students for accomplishments toward a regional goal in ITV's 2040 Vision Plan.
Leading off the individual awards is Dublin High School student Arjun Karur-Parekh, who has spearheaded the Gardeners of the Galaxy program to grow and distribute microgreens, including through a partnership with Fertile Groundworks to donate to Culinary Angels and Tri-Valley Haven. We spotlighted the Gardeners in a feature story earlier this year.
Trenton Thomsen, of Granada High School in Livermore, is being recognized for being "a social innovator with a commitment to combating hate (and) drive positive change," ITV officials said. "Trenton demonstrates leadership, courage, and a dedication to addressing complex problems."
In Pleasanton, Amador Valley High's Yatin Bayya is a published author in computer science whose recent Google extension "Easy Accent Marks" has 96,000 weekly users and featured status under "Top Picks" on the Google Webstore homepage, according to ITV.
"A noninvasive, at-home, low-cost, way to measure anemia" is the brainchild of Monte Vista High School (Danville) student Krisha Singhani, who drew inspiration from her passions for gender equity and diagnostics to create "FEmale: A Diagnostic and Evaluation System for Iron Deficiency and Anemia in Teenage Girls Due to Their Menstrual Cycle." She is pursuing a patent for FEmale, per ITV.
We also interviewed Singhani this year, for a story after she won Rep. Mark DeSaulnier's Congressional App Challenge for her TrueDetect app to help users measure their stress levels.
How about sending work to the moon? That's what is ahead for honoree Gia Keiper, of Middle College High School in the Tri-Valley Regional Occupational Program.
An engineer and inventor with projects across the board and fresh off designing an eVTOL (electric vertical take-off and landing) aircraft "that combines market demands with maximum performance and zero emission," Keiper was invited to co-create a research payload with five other students for an upcoming NASA mission that will actually go to the moon, according to ITV.
Rounding out the awards is Daniel Santoyo of Las Positas College.
ITV officials noted that Santoyo has "profoundly influenced Las Positas College's Tutoring Center processes by developing data visualization platforms using key performance indicators for student retention and satisfaction. Taking his knowledge and experience beyond the Tutoring Center, Daniel spent last summer conducting bioinformatics research on mice RNA sequences as a research fellow at UC Merced."
Just such an impressive group of students representative of the success demonstrated by youngsters in the classroom and in the real world across the Tri-Valley.
These 11 awardees will be honored during a breakfast ceremony hosted by Innovation Tri-Valley Leadership Group from 8-10 a.m. Tuesday (Nov. 7) at the Shannon Community Center, 11600 Shannon Ave. in Dublin.
For tickets and more information about the DreamMakers & RiskTakers program, visit innovationtrivalley.org.
Editor's note: Jeremy Walsh is the editorial director for the Embarcadero Media East Bay Division. His "What a Week" column is a recurring feature in the Pleasanton Weekly.