Like many of you, I was stunned seeing the news shared by Ed and Anette Westmoreland on social media a few weeks ago: Eddie Papa's American Hangout, a true staple of the Pleasanton cuisine scene, is closing.
As I would soon learn after connecting with Ed, the move is certainly bittersweet -- but not all that big of a surprise, if you knew what's been going on for the owners in the background.
Opening 15 years ago along Hopyard Road in the Hacienda Business Park, Eddie Papa's really resonated with residents, business professionals and visitors alike for its mix of familiar and alternative takes on American fare, its ambiance and of course the complimentary sugary webs post-meal.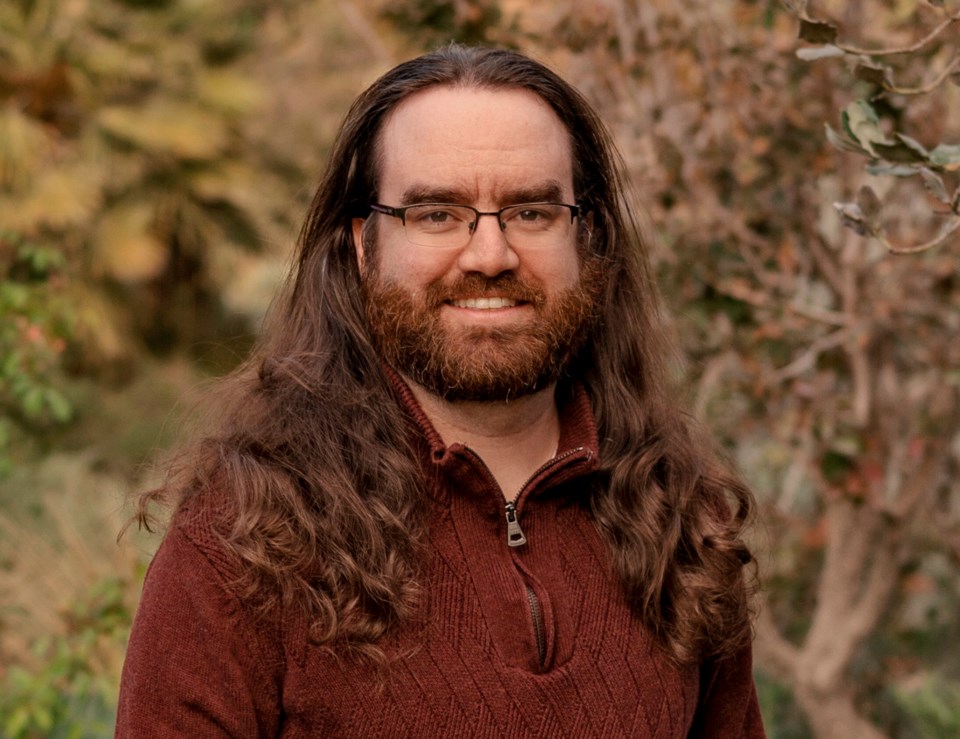 Our readers voted Eddie Papa's as their top choice in multiple categories in our Readers' Choice contest over the years, including so many consecutive wins for Best American Food that the restaurant earned a spot in our Hall of Fame.
"We want to express our deepest appreciation to each one of you for your unwavering support, genuine friendships, and the delicious memories we have created together," the owners said in their announcement on Facebook on the night of May 18.
"We just ask that whenever you see a beautiful sunset filled with fluffy pink clouds you think of us and reminisce about the joyous times we had together at Eddie Papa's! May your future be as sweet as the cotton candy we had the pleasure of serving you for the past 15 years," they added.
Ed was certainly contemplative when I reached out this week to ask more about the decision to sell the restaurant so close to his heart -- after all, it's named for his grandfather Ed Aslanian, who was affectionately known as "Eddie Papa" and who would "feed us every visit to his home, with both food and wisdom."
As it turns out, the motivation for the career change in many ways lies within Ed's heart too. Literally.
Just over two years ago, Ed suffered sudden cardiac arrest after successful shoulder surgery.
"I woke up four days later in Stanford-ValleyCare," he told me. Ed spent three more weeks in the hospital, and had to wait six months before returning to work part-time and another six months before full-time.
The life-changing experience shifted the couple's mindset: "Anette and I decided during recovery that it was time to leave the restaurant industry, listed EP for sale in 2022."
Ed got a new job in January working for restaurant wholesale supplier Cheetah Technologies in Pleasanton, and the couple recently accepted an offer for Eddie Papa's. The American Hangout will remain open for a few more weeks, likely until the end of June, pending final escrow details.
So just who or what will be coming into the familiar restaurant space?
"That's up for them to announce," Ed told me, declining to name the buyer publicly. "I can tell you it is another local family who already own a restaurant and have ties to other restaurants in their family. They plan an extensive renovation and I look forward to bringing my family there to dine."
I can only imagine the mixed emotions when the Westmorelands walk through those same doors in a few months or more with a new restaurant's name on the outside and food on the table.
Well, maybe not as hard as it will be during these final few months at Eddie Papa's.
I asked Ed to reflect on his favorite memory from these past 15 years in business. "Easy," he replied.
"The joy of families enjoying time together at Eddie Papa's, and the abundance of joy when the cotton candy hits the table. It never ever gets old. We will miss the traditions families created at EP, the countless life moments we got to witness," he said. "And my dedicated team ... so many 10- to 15-year employees ... my extended family."
Ed and Anette expounded on those sentiments in their public announcement.
"We have witnessed friendships blossom, families create lifelong memories, and moments of joy that will forever be etched in our hearts. Your laughter, conversations, and shared experiences have made Eddie Papa's American Hangout a special place that we will cherish forever," they said.
"To our dedicated and talented staff, we extend our deepest gratitude for their commitment to delivering exceptional dining experiences and for always being uncommon in our ability to take care of our guests. Their passion for creating delicious and memorable experiences has been the backbone of our success. We are grateful for their unwavering dedication and the energy they have poured into every plate and every guest. Stay Uncommon!"
Indeed.
Editor's note: Jeremy Walsh is the editorial director for the Embarcadero Media East Bay Division. His "What a Week" column is a recurring feature in the Pleasanton Weekly.