City leaders, corporate officials and local youth sports representatives gathered this month for a ceremony to unveil the new signage recognizing Pleasanton's Bernal Community Park athletic facilities being renamed as the "Stanford Medicine Sports Complex".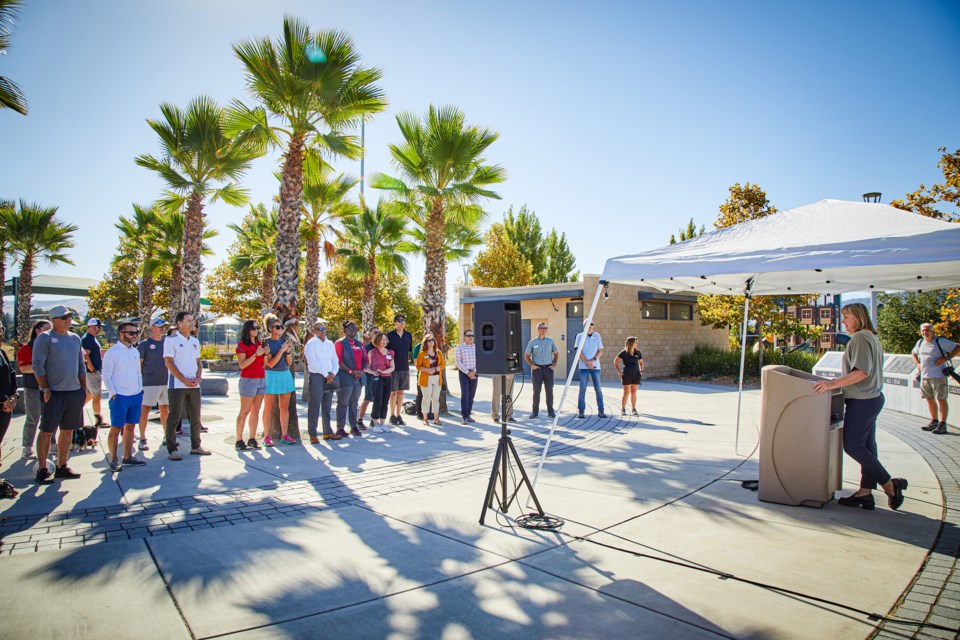 Stanford Medicine, which includes Stanford Children's Health, Stanford Health Care, Stanford Tri-Valley and Stanford School of Medicine, obtained the naming rights under a six-figure sponsorship agreement with the city government first announced last year. Three of the park's fields are also now individually named for sponsors Stanford Medicine, 4Leaf Inc. and Construction Testing Services.
Pleasanton Mayor Karla Brown said that the Oct. 7 naming ceremony in the park's plaza honored "this incredible sports complex but also serves as an expression of our gratitude to those who have made it possible."
"With a collective contribution of $630,000 over seven years from Stanford Medicine, Construction Testing Services, and 4Leaf, Inc., the city has secured the resources needed to fund the ongoing construction and maintenance of this highly treasured park," Brown said.
"Through its sponsorship, Stanford Medicine has again demonstrated its commitment to this community and a desire to invest in its betterment," the mayor added.
"Their generous support will help provide a space where our youth can thrive, grow and excel for years to come. May this complex continue to be a place where dreams are born, and champions are made."