Livermore police arrested a Stockton man on Sunday morning for allegedly possessing an assault weapon and drugs, after a foot chase resulted in a police dog cornering him in a hole near a creek.
Police stopped a black Honda Accord around 11 p.m. Saturday near Airway Boulevard and Isabel Avenue for suspected vehicle code violations. The driver, 20-year-old Darnell Bazile-Chambers from Stockton, was allegedly driving without a valid driver's license.
Police also allegedly saw illegal drugs inside the car. While police searched the car, Bazile-Chambers fled, ignoring an officer's commands to stop. He ran northbound across Airway Boulevard, jumped a barbed-wire fence and went through a canal, police said.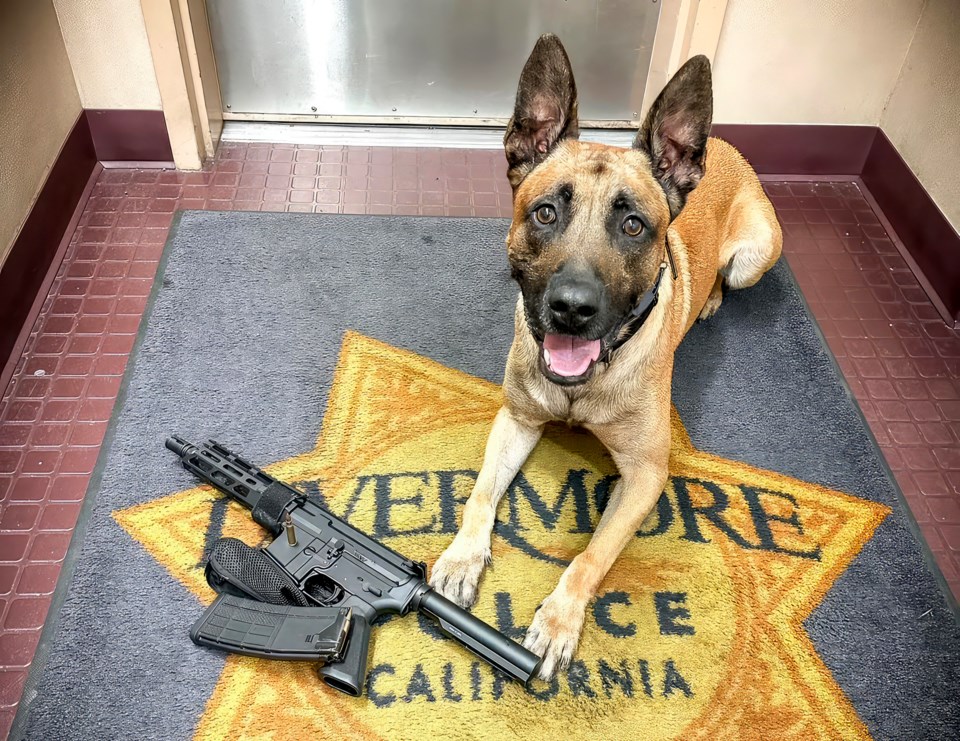 Officers also allegedly found an unserialized short-barrel assault rifle in the vehicle's trunk. Police, with help from K9 Max, found the suspect hiding in a man-made hole along a creek near Interstate Highway 580 around 12:40 a.m. Sunday. Bazile-Chambers was arrested on suspicion of carrying a loaded firearm, possession of an assault weapon and possession of a controlled substance.