Following a race to the finish line to adopt their mandated Housing Element updates by the end of January, the five Tri-Valley municipalities are still awaiting review and approval of their plans for the current eight-year cycle by state officials.
Individual plans for accommodating the thousands of new housing units assigned to each Tri-Valley municipality as part of a statewide effort to address the affordable housing shortfall throughout California -- and in the Bay Area in particular -- continued to be classified as out of compliance by the state's Department of Housing and Community Development (HCD), whose staff have a 60-day review process for final drafts that were due Jan. 31.
That, however, does not include San Ramon as the city's officials announced this week that HCD certified their Housing Element, making San Ramon the first city in Contra Costa County to be certified.
Pleasanton, Dublin and Danville were still awaiting the completion of HCD's review of their recently adopted Housing Elements, as of Wednesday, versions submitted to state officials this month that aimed to address compliance issues detailed by the HCD following review of their earlier drafts.
State officials had not yet received a final Housing Element from Livermore, as of Wednesday.
A city's Housing Element is a section of its general plan mandated to be updated on a recurring basis, particularly focused on policies and zoning plans to accommodate the city's assigned Regional Housing Needs Allocation (RHNA) counts for new residential units within designated affordability categories.
In addition to reviewing the final drafts submitted ahead of the deadline, HCD is tasked with assisting the Tri-Valley jurisdictions -- and the 100-plus other municipalities across the state that do not have compliant new Housing Elements adopted yet -- with technical support aimed at aiding them in bringing their plans into compliance.
Cities, towns and counties throughout California, including the Tri-Valley, face the prospect of increasingly severe penalties from the state for failure to comply with increasingly strict affordable housing laws out of Sacramento.
"They range from the 'builder's remedy' to loss of funding eligibility, and ultimately legal penalties including fines and potentially receivership," HCD spokesperson Alicia Murillo said.
The "builder's remedy" has been a hot topic in the current Housing Element cycle throughout the Tri-Valley, Bay Area and Southern California. It means that if a jurisdiction fails to adopt a compliant update by the statutory deadline -- Jan. 31 for the Bay Area municipalities comprising the Association of Bay Area Governments (ABAG) -- local governments could lose the authority to deny development proposals based on inconsistencies with their zoning and general plan requirements, if presented with a proposed development that meets state affordable housing rules.
While applications have been filed in Mountain View and Los Altos under "builder's remedy" protections, the Tri-Valley had yet to see developers look to leverage the option as of the end of February. With the 60-day review period for the revised drafts in Pleasanton, San Ramon and Danville underway, officials there said they were continuing to await either further direction or approval from the state.
At the center of the public discussions over individual local plans were efforts to meet each jurisdiction's RHNA requirements, with city officials being required to identify and potentially rezone sites that could accommodate an assigned number of additional housing units in the eight-year cycle from 2023 to 2031.
However, as Tri-Valley officials and staff such as Pleasanton community development director Ellen Clark emphasized throughout the process, a city's Housing Element is just one part of the process of developing additional housing, with the actions of developers, buyers and investors being out of the local government's hands.
"It's important to note that the city itself has very little control over how much housing will be built, which is largely dictated by the market -- this makes it difficult to predict how close we might come to meeting the RHNA," Clark said. "Nonetheless, the city made a substantial effort in the Housing Element process to identify future sites for housing that are viable and of interest to developers in bringing projects forward during this eight-year Housing Element cycle and support progress towards meeting the RHNA."
In Pleasanton, Clark noted that additional local requirements under the city's inclusionary housing ordinance were also at play in the development of the Housing Element update currently under review by HCD.
"More broadly, the Housing Element aims to promote more overall affordability by encouraging more affordable unit types (e.g. smaller units, rental apartments, ADUs and other units "affordable by design") -- it is a goal to see more of these types of units incorporated in projects of all types as they are built," Clark said.
This cycle's RHNA assignments and other state requirements weren't necessarily met with open arms. Pleasanton, along with its northern neighbors Dublin, San Ramon and Danville, made unsuccessful efforts to appeal their RHNA allotments from ABAG.
The city of Livermore didn't appeal because they expected the high number and had enough sites to provide the space.
Nonetheless, Clark emphasized that Pleasanton officials and staff were confident in the city's ability to accommodate the new housing required under the RHNA allotment, with the city already eying numerous projects that would help meet that goal and address affordable housing needs more broadly.
"The city had inquiries or was in conversation with interested developers for several of the sites in the Housing Element during the process," Clark said. "We do expect at least some applications to come forward now that the city has adopted the Housing Element."
Pleasanton plans
The city's final site inventory list features: Lester property, Stoneridge Shopping Center, Laborers Council, Signature Center, Hacienda Terrace, Muslim Community Center of the East Bay, Metro 580, St. Elizabeth Seton Catholic Church, St. Augustine Catholic Church, Tri-Valley Inn, Valley Plaza, Black Avenue area, Kiewit affordable housing site, Kiewit market-rate housing sites, Merritt property, Sunol Boulevard area, Pleasanton Unified School District headquarters on Bernal Avenue, PUSD's Vineyard Avenue property and Oracle property.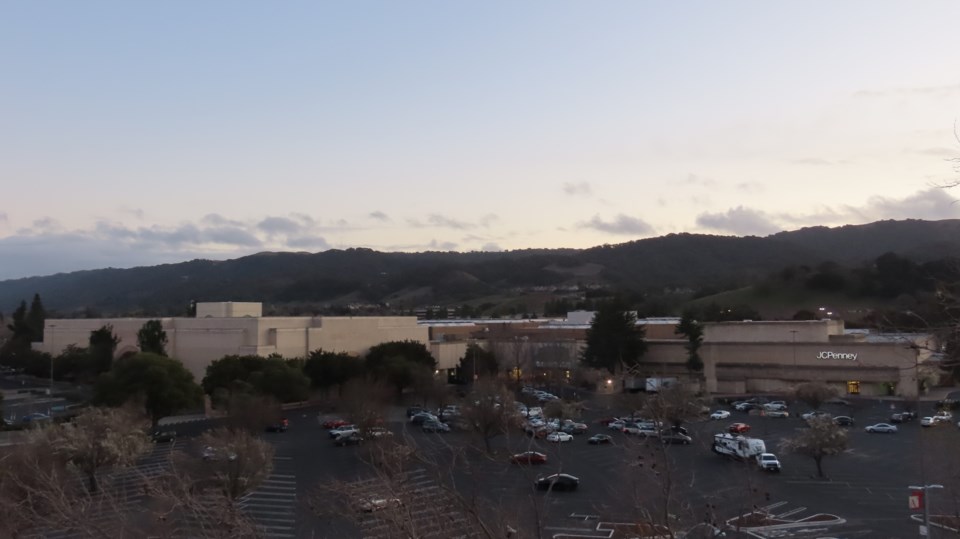 City staff had first begun working on the city's sixth Housing Element cycle back in March 2021 to accommodate Pleasanton's mandated RHNA tally of 5,965 new units -- 2,758 of which are targeted toward lower-income households.
Staff then developed a site list with 24 potential locations for redevelopment, which was sent to HCD for several layers of evaluations and reports back to staff. That list was ultimately cut down to 19 sites.
The PUSD properties provided a particular point of contention during the city's public process.
On Dec. 20, council members modified the site list by reducing the number of housing units and buildable acres at the PUSD headquarters on Bernal Avenue.
The council directed city staff to reduce the originally recommended 163 dwelling units for the 10.68-acre PUSD district office site to 128 units, which comes out to less than 12 units per acre.
They also voted in December to reduce the 10-acre PUSD Vineyard site, located between Thiessen Street and Manoir Lane, to 7 acres and have three to four units per acre, which added up to an assumed capacity of 21 to 28 units. They also voted to add a greenbelt park that goes through the development.
But after that December meeting, dozens of community members and PUSD officials voiced their concerns either through public comments at the Jan. 17 council meeting or through emails like the district sent on Jan. 9, which outlined why they wanted to keep the flexibility of a higher density range.
PUSD Superintendent David Haglund said in the email that the district would have had to consider enforcing a new state law -- Assembly Bill 2295 -- that would allow PUSD to build workforce housing on land it owns without approval of or input from the city. The minimum density under AB 2295 is 30 units per acre.
In the letter to the council, the district came up with a new assumed capacity number of units at 139 total, which the council unanimously approved during a special meeting on Jan. 26.
The downtown site will now be zoned for eight to 13 dwelling units per acre to reach the 139 total units. The council ended up voting to keep the Vineyard site at three to four dwelling units per acre with the 3 acres of open space.
Possibly the biggest site earmarked for the most housing and retail development in Pleasanton's Housing Element is the Stoneridge Shopping Center located in the northwest part of the city.
Because of the location's proximity to the BART and interstates 580 and 680, the size of land and mall owners' desire to completely redevelop the area, the council approved staff to work on an early-stage development plan, which led to the Stoneridge Mall framework.
The council adopted key components of the policy framework including an initial allocation of up to 1,170 housing units across the mall site at the Jan. 26 special meeting,
The 18-acre site will be rezoned to allow for multi-family residential development at 50-65 dwelling units per acre. New and retained retail and commercial activities, along with entertainment and public gathering spaces, are part of the redevelopment vision statement as well.
According to the framework's vision statement, the Stoneridge mall area will continue to be a "community destination and a strong economic contributor; (will continue) evolving to be a vibrant mixed-use community with a variety of land uses that are integrated and well-connected with a multi-modal circulation system, and including public and private gathering spaces and placemaking amenities."
The idea behind the framework, which was initiated in August, was to create a policy document that would not only help decide how many residential units should be allocated there, but also guide staff in the ongoing allocation of housing among the parcels at the location.
The original Housing Element draft had contemplated between 900 and 1,440 units at the mall within approximately 18 of the total approximately 75 acres with a density range of between 50 to 80 dwelling units per acre. But at the Jan. 26 meeting, the council approved staff's recommendation to allocate between 150 and 195 dwelling units at each of the six parcels at the mall, resulting in an overall range of 900 to 1,170 units.
That number range is exclusive of any 50% density bonus allowed under state law -- if all projects in the mall qualify for the state bonus, the total would be between 1,350 and 1,755 units, according to the staff presentation during the meeting. The actual maximum would depend on specific project applications, which may or may not seek density bonuses at the maximum allowed.
Livermore plans
For the current Housing Element period, ABAG determined that the city of Livermore's share of RHNA was 4,570 new housing units.
Based on residential capacity in the general plan and specific plan areas, the sites identified in the land inventory in the draft Housing Element would accommodate a total of 5,082 units, which exceeds the RHNA of 4,570.
The city is set to discuss and possibly adopt its Housing Element during a City Council adoption hearing on March 13.
Livermore's 2023-2031 Housing Element draft has undergone two rounds of revisions. The latest revised draft was made available for review on Jan. 30.
One of Livermore's future housing plans includes the Isabel Neighborhood Specific Plan.
The plan would allow for 4,095 new multi-family housing units and approximately 2.1 million square feet of net new office, business park and commercial development just east of Isabel Avenue.
Along with a neighborhood commercial center, the plan also envisions three new parks, pedestrian and bike facilities and infrastructure improvements that will mostly be focused around the future Valley Link rail station, which would be located in the median of I-580.
Dublin plans
Dublin's Housing Element draft for 2023 to 2031 had initially been approved by City Council members in November for its RHNA allocation of 3,719 units, but HCD officials subsequently determined it was not fully in compliance, resulting in more work for city staff that is still pending.
Notably, most pipeline projects for the city address very-low income and above-moderate income housing needs, with a lack for low- and moderate-income families.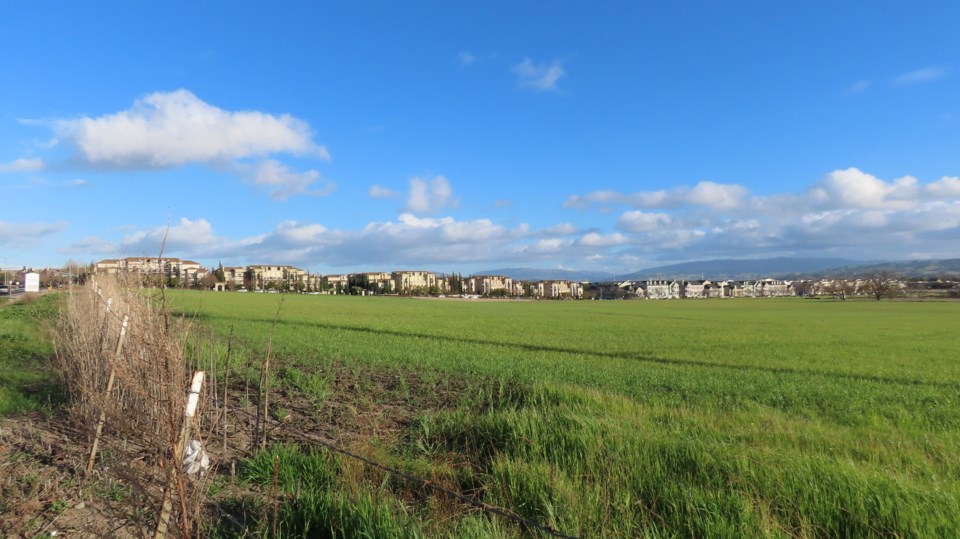 Despite this, combined existing zoning and future developments are expected to meet RHNA numbers for the next eight years, according to city officials.
For a city that has seen significant residential growth under previous Housing Element cycles, perhaps Dublin's most prominent future site, SCS Project, is a large-scale mixed-use development plan set to bring recreational areas, retail storefronts and approximately 500 housing units to the city.
A large majority of the residential options on the plot have been set aside for affordable housing. The site currently sits on a vacant, undeveloped lot at Tassajara Road and Gleason Drive.
Site developers for SCS spoke to the Weekly regarding construction timeliness and desired outcomes.
"We were very excited to introduce this development to the city of Dublin officials," said Mike Barnes, communications spokesperson for the SCS project. "The developers are dedicated to working with the city and taking the necessary steps for approval. Seeing this project to fruition as soon as possible is the goal."
First occupancies for the project are expected to begin in 2026, Barnes said.
"As of now, no major hurdles for the feasibility of the construction have presented themselves," he added.
San Ramon plans
San Ramon has positioned itself on a commitment to affordable housing locally, as well as existing plans for expanding housing throughout city limits, despite its RHNA appeal attempt earlier in this cycle's process.
But while some residents, business owners, city officials and others in the overall community of the city have been keen on welcoming growth in general, the approval of some projects has been met with scrutiny and resistance from neighboring residents and regional housing groups.
One particular proposal garnering outcry from neighboring residents has been redevelopment of the Marketplace Shopping Center into a mixed-use facility consisting primarily of housing -- a questionable designation, according to critics of the project. They argue the proposal fails to address a shortfall in retail options, particularly following the closure of Nob Hill Foods, which ceased operations at its San Ramon location in the shopping center early last year.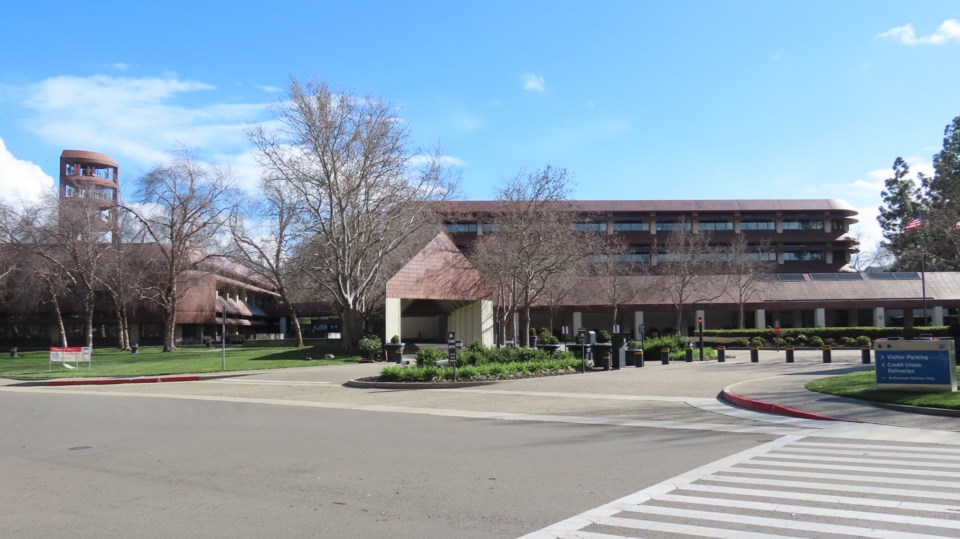 Trumark Townhomes, another proposed housing project aimed at fulfilling affordable housing requirements under state law, has also been subject to scrutiny and criticism during public hearings on the advancement of its application process, with neighboring residents voicing concerns ranging from traffic, parking, water and aesthetic impacts to the city's existing architectural landscape.
Nonetheless, increased housing has been a non-negotiable part of officials' vision for San Ramon amid its rapidly increasing population over the course of its incorporated history. The goal of developing a downtown core with accessible transit, retail and housing options in close vicinity to each other has driven existing projects and plans from Sunset Development, owners of the city's large Bishop Ranch area.
So far, the vision has started to unfold with the development and increasing tenancy at City Center Bishop Ranch, which was opened in 2018 and continues to attract a growing number of tenants. In addition to anchoring the budding downtown area, the shopping center has been at the center of retail and dining options envisioned by officials and developers as the city expands, and as the large portions of office buildings and open space in Bishop Ranch continue to be reimagined.
One recent development has also increased the potential housing on the horizon in Bishop Ranch, with Sunset Development regaining ownership of the 92-acre Chevron Park previously owned by the oil giant for its headquarters.
Sunset Development reacquired the property in a deal last September, with Chevron opting to lease a smaller office space in Bishop Ranch as it downsized operations in San Ramon.
While no formal applications for redevelopment of that property have been filed with the city, joint discussions are underway on options for mixed use and housing projects envisioned by Sunset Development officials, with concept boards currently up for review on the city website and in City Hall for three different density options.
Discussions on the potential future of the property are set to resume with a workshop on March 7, which comes on the heels of a workshop on Jan. 31 and study session on Dec. 6 with the San Ramon Planning Commission.
In addition to the mixed-use plans being floated for Chevron Park, Bishop Ranch is anticipated to house 2,250 additional housing units total according to future plans -- a significant portion of the 5,111 additional units required to be accommodated in San Ramon under its RHNA allocation.
Danville plans
In Danville, town officials have been just as eager to meet state requirements and avoid harsh penalties as the rest of the Tri-Valley, but not necessarily as welcoming as others to the prospect of seeing the 2,241 new developments required in their RHNA allotment within town limits.
Nonetheless, town officials boasted a robust community outreach effort that yielded a total of 74 housing opportunity sites in the final draft of the Housing Element first adopted by the Town Council at the end of January, then readopted on Feb. 14 in order to comply with the seven-day public review period required by state law, which officials said they'd been unaware of ahead of the earlier vote to adopt the final draft.
Of the 74 total housing opportunity sites in the final Housing Element draft, 69 are along the eastern edge of the town center, with an additional five along the outskirts of town limits to the west.
But unlike the other Tri-Valley cities, growth and additional housing are not part of the existing vision for town leaders or residents in Danville, which has been a center of community pride for its historic downtown and unique small-town character compared to the other growing Tri-Valley cities.
Ahead of their vote to adopt the new Housing Element, all Town Council members expressed reluctance to endorse the vision of increased development entailed in it, while decrying the position the state and ABAG had put them in following their failed RHNA appeal.
They also pointed to Danville's economic differences compared to other Tri-Valley and Bay Area municipalities, which have higher numbers of jobs.
"This isn't going to be built, not just because of the land cost, which is extraordinarily high here -- it's not going to be built because we don't have a need to have it built," Town Councilmember Newell Arnerich said ahead of the January vote.
Criticisms
With the most recent feedback from HCD finding Housing Element drafts across the Tri-Valley to be out of compliance before their most recent drafts were certified, officials throughout the Tri-Valley said they were confident in having addressed the issues pointed out in findings letters from HCD ahead of the Jan. 31 deadline for final drafts.
Nonetheless, some residents and groups -- such as Kevin Burke of the pro-housing advocacy group East Bay for Everyone -- continue to express skepticism about the current plans being reviewed by the state, following criticism of the Housing Element update process throughout the Tri-Valley up until now.
"From our perspective, I think we've been kind of frustrated that cities are kind of not doing a great job at complying with the guidelines in state law," Burke said. "What we've seen is just staff being ... way overconfident about what's going to get accepted."
In Danville and San Ramon, Burke said that according to his group's analyses, the efforts to address issues raised between the first and final drafts of their Housing Elements were minimal, giving the impression that they thought they could get away with failing to meet state requirements.
"Danville basically submitted the same sites from the first draft to the second draft," Burke said. "But they actually reduced some of the densities on some of their sites, you know, and we found a bunch of problems with their sites they were supposed to address, and they just did not address any of them. They just sent the list again."
It was the "same story" in San Ramon, according to Burke.
"We had a lot of problems with their sites, with the evidence that they provided for their sites," Burke said. "And they sent the same list back to the state, more or less."
For Danville in particular, Burke said that the lack of interest in new housing along with some proposed local requirements would likely lead to the town failing to comply with state requirements.
"For a city like Danville, they're just going to be out of compliance pretty soon," Burke said. "You know, and so I think some of the development standards that they're proposing are just not going to lead to competitive applications."
Even in a city less frigid to the idea of new housing, Burke said that the resistance to fulfilling RHNA requirements by local officials could have potentially detrimental effects on both growth and new housing.
"I think to the extent that (Pleasanton Councilmember Julie) Testa and other people have had problems with the formula, they don't want to do anything, right? I mean, they kind of want to say, you know, we didn't build anything, and the population drops and that's evidence that we don't need to build anything more -- it's circular in the other direction," Burke said.