Owner of Livermore-based Lanna Thai and chef, Kim Gamble, is set to make her second Food Network appearance in an episode of "Chopped" scheduled to air next Tuesday.
Avid Food Network viewers may recognize Gamble from an episode of "Beat Bobby Flay" that aired in early 2022, but this time around she'll be facing a new challenge on a different show.
On "Chopped," Gamble will be working with spice in the episode titled, "Flamin' Hot."
"With powerful peppers in every basket, four chefs learn that they'll get chilies increasing in heat on the Scoville scale for every round," the episode's description reads.
Gamble, who grew up in Livermore, was raised around the restaurant business with her mother, who she credits with teaching her how to cook.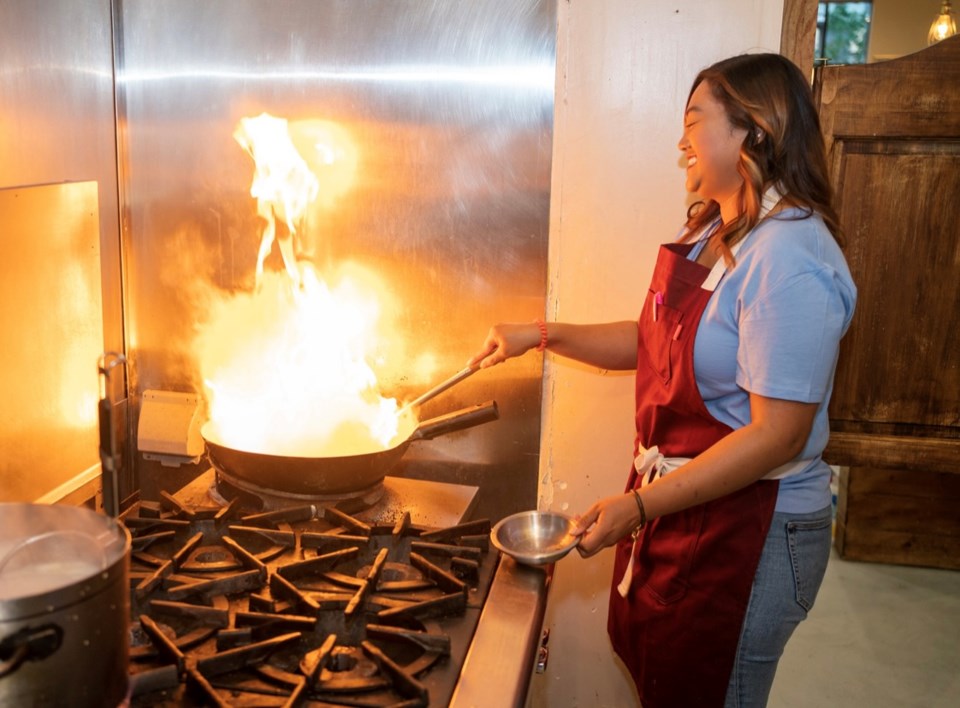 "I never went to culinary school," Gamble said in a recent interview, adding that her mom opened Lanna Thai in Livermore when she was a freshman in high school and she learned the ropes helping out with the family business.
While she said she initially didn't enjoy having to work in the restaurant, she eventually realized her mom was looking out for her by providing her an outlet to express her creativity and passing down family recipes. During summer breaks from school growing up, Gamble said she'd also visit Thailand and learn recipes from her grandmother.
With her specialty in Thai cuisine, Gamble said she is no stranger to whipping up spicy dishes. "When people come to Lanna Thai, we're known for our spicy food," Gamble said. "Every Thai restaurant has mild, medium or hot but Lanna Thai has 'Thai hot' which is super, super hot," she said, adding that her experience with spice is among the reasons why she was picked for the "Flamin' Hot" episode.
"Chopped" is set to air on Tuesday, March 7 at 8 p.m. on the Food Network.
After the show airs -- from March 8-12 -- Gamble will be offering a dish she prepared on the show at Lanna Thai for guests to try when they dine in. Lanna Thai is located at 2270 Las Positas Road in Livermore.