Lighthouse Baptist Church recognized area law enforcement leaders and officers last month as part of the First Responders Sunday held each year at the historic church on Neal Street in downtown Pleasanton.
Pastor Bill Bryson presented the Lighthouse Baptist Church Honor Award to Officer Marti Teunissen, of the California Highway Patrol's Dublin office, during the Aug. 20 ceremony. The church's award honored Teunissen's "outstanding achievement and dedication to her duties."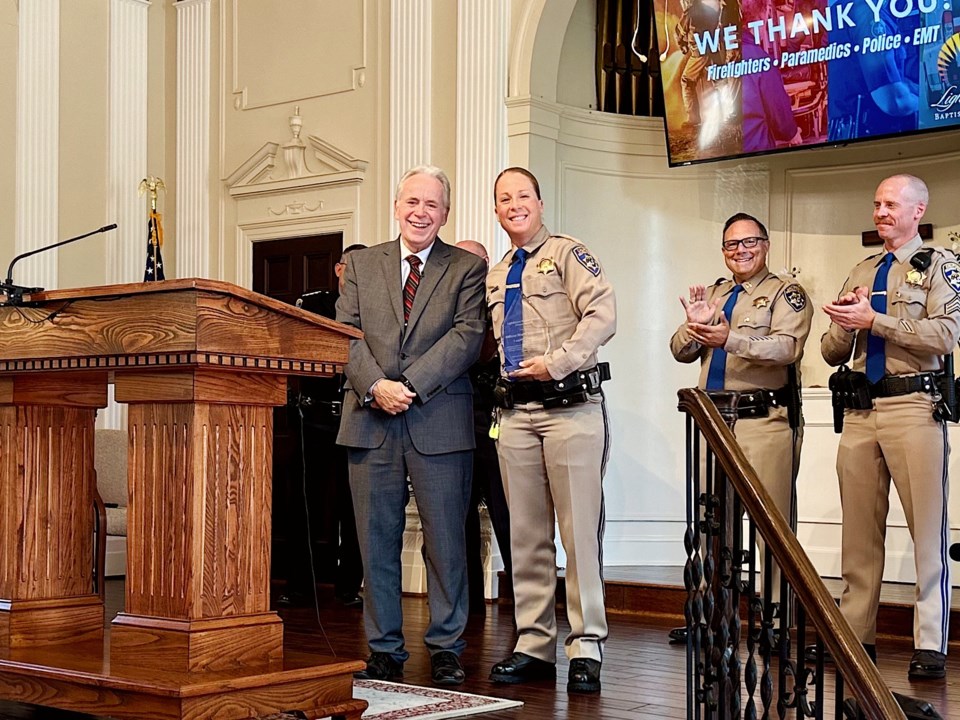 Other local authorities on hand included Dublin CHP Cmdr. Christopher Sherry, Dublin CHP volunteer Mike Sills, Tracy CHP Sgt. John Dyer, Dublin Police Chief Nate Schmidt and Pleasanton Police Chief David Swing.

"The event was a testament to the strong bond between the local first responders and the community. It is a great honor for the church to recognize the hard work and service of these brave men and women who put their lives on the line every day to protect the community," church officials said. "All guests were personally greeted and thanked by members and attendees of the church."