Regional public power agency East Bay Community Energy has renamed itself Ava Community Energy in an effort to better represent its strategic goals and growing customer base, representatives with the not-for-profit organization announced this fall.
A community choice aggregation program that focuses on alternative energy sources in line with California's climate action goals, Ava provides power to customers in the cities of Dublin, Livermore and Pleasanton and the town of Sunol, among its Alameda County clientele.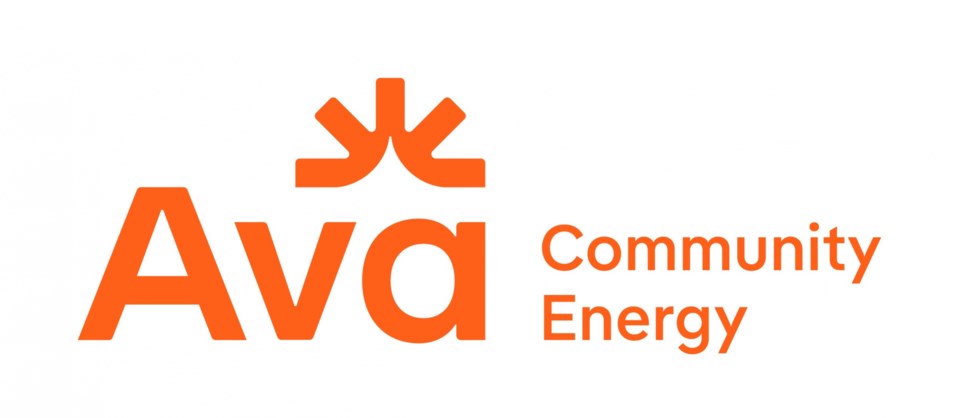 The name change, which will not affect agency operations or services, comes as a part of a larger rebranding effort amid Ava's service area expanding eastward to incorporate more areas of San Joaquin County in 2025, including Stockton, according to Ava officials.
"There were two main factors driving our decision to evolve our brand. The first was strategic, we want to help drive the clean energy transition by making it easy and affordable for our customers to discover, try and adopt clean energy technologies like EVs and induction cooktops," Annie Henderson, vice president of marketing and account services, told Livermore Vine. "Those are personal and emotional decisions, so we knew we needed to evolve our brand to better influence them."
"The second reason is geographic," Henderson continued. "Our service territory is expanding."
After conducting research, prospective Ava customers in the Central Valley did not feel like they were part of the "East Bay Community", so EBCE officials opted to look for a more inclusive identifier. The new name was chosen because it represents the additional communities that are farther out from Alameda County.
"We want all our customers to understand that they are part of our community, so we knew a name change was a required piece of our brand evolution," Henderson added.
As for the name choice itself, Henderson said the "A" comes from Alameda County and the "Va" from the Valley, reflecting the East Bay and Central Valley regions.
Ava was also favored over EBCE due to it being shorter and more memorable, according to Henderson.
She explained that deciding on a name was a long and detailed process in which Ava leaders enlisted help from various in-house and third-party groups.
"It was a rigorous and deliberate process," Henderson said. "We explored a wide variety of name types and options. We collaborated with ad hoc committees of both our Board of Directors and Community Advisory Committee throughout the process -- they provided invaluable input and direction."
"We tested several name options with our constituents and put them through both a legal and linguistic screening process. At the end of the day, we were delighted to land on Ava Community Energy," she said.
The name change also represents how the agency is looking toward the future.
"Ava symbolizes how we're powering progress toward better living across all aspects of life, from how we get to work, to how we cook dinner for the family, to how we keep the lights on in our homes during extreme weather," Henderson explained. "We want those experiences to be more delightful, lower cost and less polluting. We want people to think about Ava Community Energy as a trusted partner in providing solutions to their energy challenges."
"Over the past five years we have proven our model in Alameda County and in Tracy, and are now bringing this blueprint to more of San Joaquin County, where more communities are in need of more accessible, affordable renewable energy," Henderson said.
Ava also covers other cities within Alameda County, such as Albany, Berkeley, Emeryville, Fremont, Hayward, Newark, Oakland, Piedmont, San Leandro and Union City. Learn more at avaenergy.org.