The Livermore-Amador Symphony and the East Bay Holocaust Education Center are bringing "Violins of Hope: Strings of the Holocaust" performances to downtown Livermore early next month.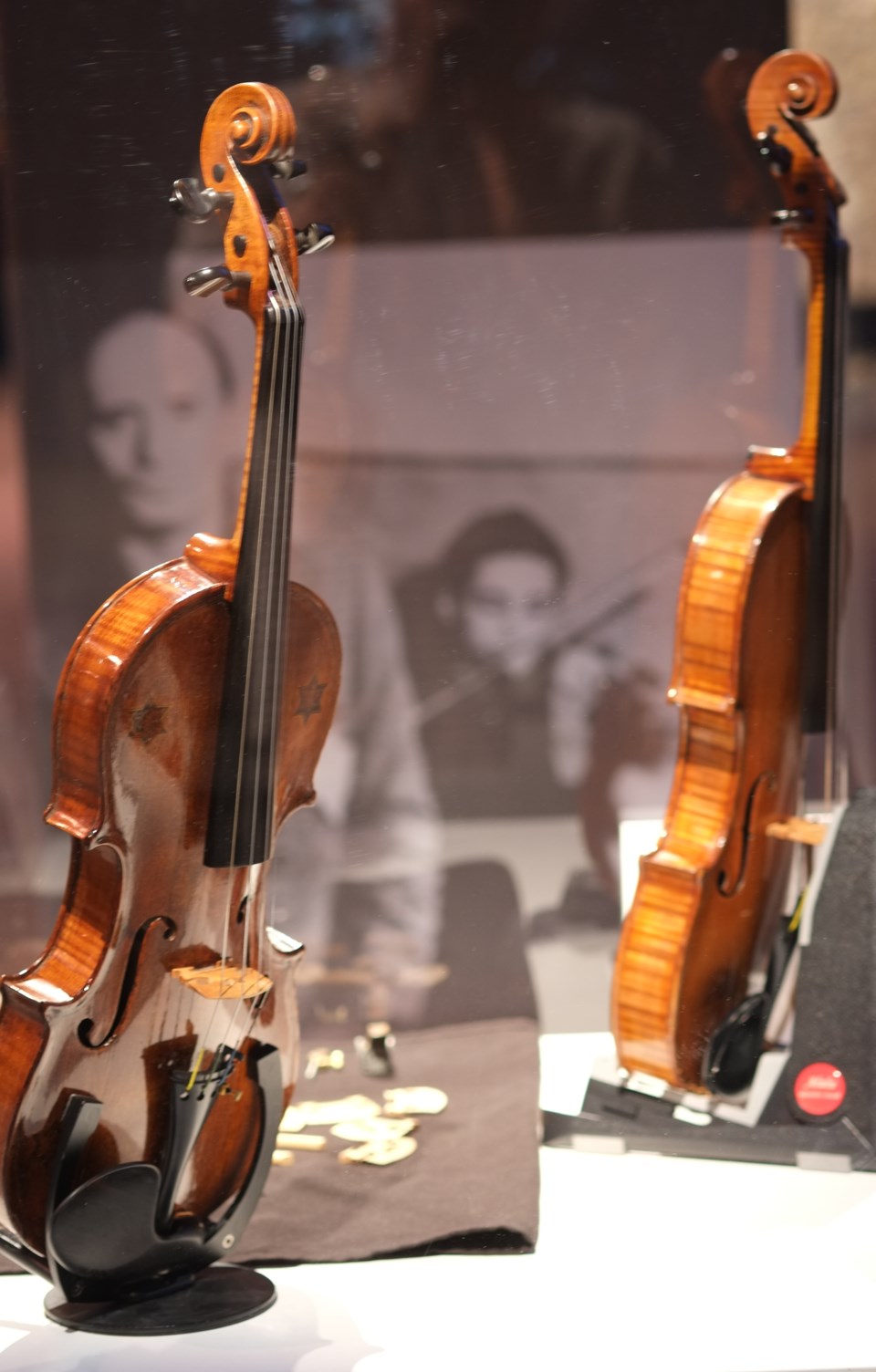 From Feb. 5-7, the sounds of storied string instruments will fill the Bankhead Theater in the span of three concerts conducted by LAS music director Lara Webber.
"The Livermore-Amador Symphony is excited to be performing what I hope will be a truly memorable program for the community," Webber said of the upcoming concerts.
The Violins of Hope is a collection of violins, violas, and cellos that were played by Jewish musicians during the Holocaust and restored by Israeli violin maker Amnon Weinstein and his son Avshalom, according to a statement from event organizers.
The instruments have survived pogroms, ghettos, concentration camps and long journeys, and represent remarkable stories of injustice, suffering, resilience, and survival, organizers said.
Instruments from the Violins of Hope collection will be played by violin soloist Lindsay Deutsch, cello soloist Peter Bedrossian and several members of the orchestra's strings.
Bedrossian also performs with other Bay Area orchestras and is a physicist at Lawrence Livermore National Laboratory.
"We are incredibly excited to have Los Angeles-based, renowned violinist Lindsay Deutsch join us as a featured soloist for the program. With her limitless enthusiasm and vast gifts as a performer and entertainer, Lindsay is a charismatic and captivating presence on today's music scene," Webber said.
The program includes Prokofiev's "Overture on Hebrew Themes," Academy Award-winning film score music from "Schindler's List" by John Williams, and Max Bruch's "Kol Nidrei." During the concerts, Avshalom Weinstein will tell the stories of some of the instruments.
The three shows are set for Sunday, Feb. 5 at 3 p.m.; Monday, Feb. 6 and Tuesday, Feb. 7 at 7:30 p.m.
In addition to the performances, several Violins of Hope instruments will be on display in the Bankhead lobby from Jan. 31 through Feb. 12 from 11 a.m.- 6 p.m. Docents from East Bay Holocaust Education Center will be on hand Mondays through Thursdays from 11 a.m.-1 p.m. and Fridays through Sundays from 4 - 6 p.m.
Books about Violins of Hope and music during the Holocaust will be available for purchase at Towne Center Books in Pleasanton and Livermore.
There will also be Violins of Hope presentations at almost 40 middle and high schools throughout Dublin, Livermore, Pleasanton and San Ramon.
"It is our hope that this life-changing educational program will reach thousands of students and teachers, and emphasize messages of hope, tolerance, and resilience through music, bringing the violins' stories alive again," said Larry Lagin, president of the East Bay Holocaust Education Center.
For tickets to the concerts, visit www.livermorearts.org/events/violins-of-hope, or the Bankhead box office located at 2400 First St. in Livermore. Group and student ticket discounts are also available through the box office.
For more information about the additional events planned for Violins of Hope East Bay, go to www.ebhec.org/violins or contact info@ebhec.org.