Pianist Tamriko Siprashvili, owner and director of Inspire Academy of Music and Arts in Pleasanton, felt compelled to do something after she began losing sleep while agonizing over the war between Ukraine and Russia.
With ties to both countries, Siprashvili was gutted watching the military action unfold and knew she had to get involved the only way she knew how, through music.
"I am not a soldier," Siprashvili said. "I cannot go into the army and fight. I am not a doctor. I cannot go and help anyone in need of medical help. I am a musician. So, what I can do is use music, which has always been there for me, and help people in need."
Siprashvili approached the musicians at Inspire with the idea of organizing a benefit concert and they enthusiastically agreed. Almost immediately, the musicians got to work piecing together a plan to bring the concept of a concert to fruition.
The resulting program, said Siprashvili, is meant to be uplifting.
It opens with "The Great Gate of Kiev" by Russian composer Modest Mussorgsky and includes a vocal piece, guitar performance and selections showcasing piano four hands (four hands on one piano) and piano six hands (six hands on one piano).
​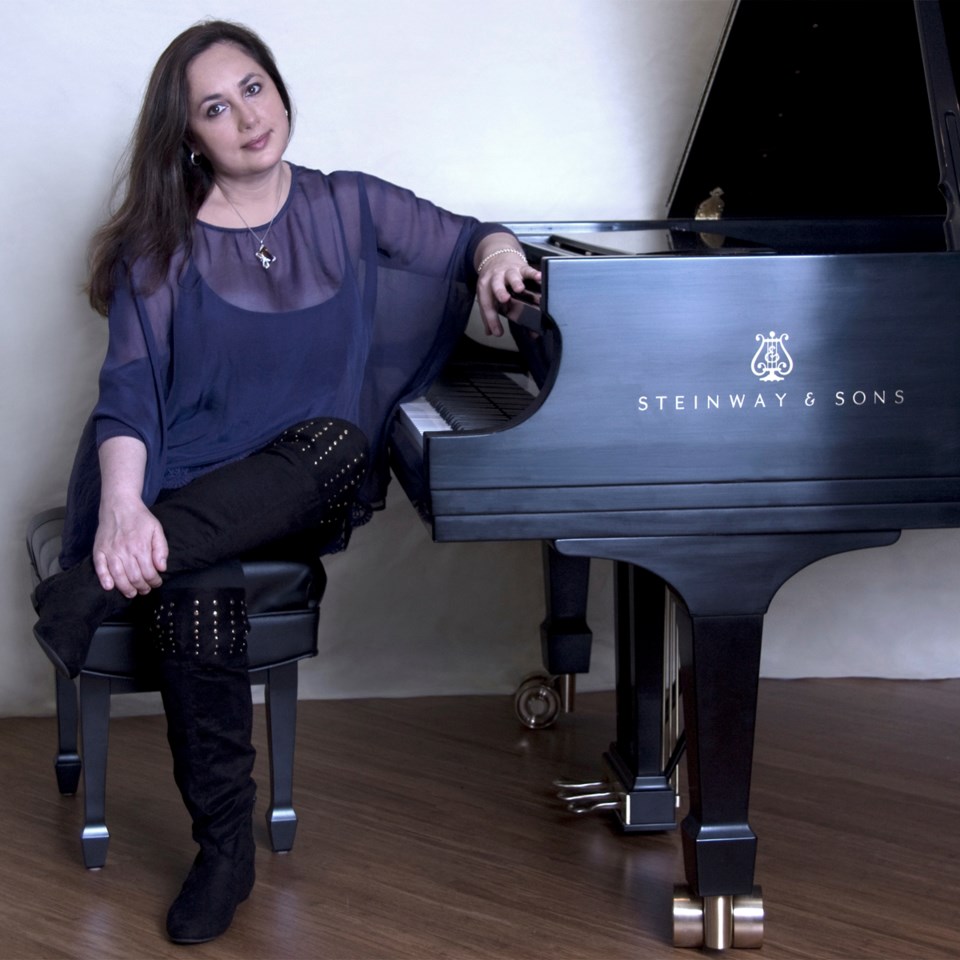 ​
"As a musician, my job is to reunite," Siprashvili said. "For me, starting with this Mussorgsky piece, ties in a Russian composer and how the friendship (between the countries) was there. He's glorifying Kiev and Ukraine and the whole piece has so much in it that describes Ukraine ... This piece represents the peace which existed."
All funds raised through ticket sales and other donations will go directly to the American Red Cross, an organization Siprashvili said was chosen for its ability to be onsite in the highest areas of need.
"I felt the Red Cross was everywhere," she said. "Everywhere there's a hot spot, the Red Cross goes in and helps. I wanted a strong organization, which will be able to take this money and help people in the worst situations."
While the idea of performing a benefit concert benefiting Ukraine may seem political, Siprashvili said it is not her intent to choose sides. She has ties to Russia and Ukraine as a native of the Republic of Georgia who attended the Moscow Conservatory of Music and toured throughout Ukraine.
Instead, Siprashvili, who has a love of the people and culture in both countries, is focusing on this concert as a humanitarian effort -- something she hopes to continue in the future.
"I am from that area and have ties to these countries," she said, adding, "I'm thinking of doing this every year to donate to other places in need as a humanitarian help. This is my way of helping others in need ... I am a musician and this is what I can do.
"We all have to do what we're good at and help where we can. People should come to this concert if they really want to help someone in need and also if they love classical music and they want to hear really great performances and if their heart is open to give and receive."
"A Benefit Concert for Ukraine" is set for June 19 at 5 p.m. at Pleasanton's Firehouse Arts Center, 4444 Railroad Ave. Tickets with a suggested donation of $50 are available at www.inspiremusicacademy.com/ukraine.