In a show of appreciation for the Livermore Valley Joint Unified School District (LVJUSD), community members installed a sign garden featuring colorful posters with words of support and encouragement for teachers, Board of Education members and district staff.
"Throughout this COVID pandemic, the school officials have been faced with really difficult decisions and they had to be made quickly. Teachers and staff have had to respond on the fly to changing needs and circumstances," said Joanne Morrison, a Livermore resident who participated in the display and has two surrogate grandchildren attending LVJUSD schools.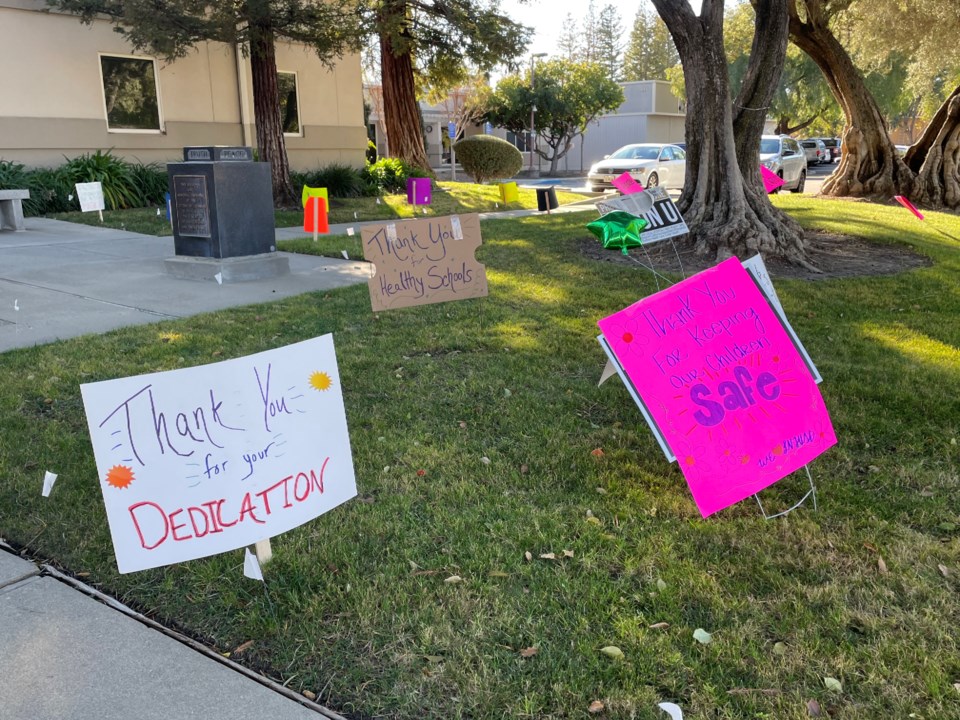 "Of course, the decisions and policies that have been made couldn't possibly please everyone but all in all, the district has consistently put the children first in their considerations and they've made the best decisions they could for the kids," Morrison added.
Over the past several months, parents and other residents who oppose the district's mask requirement for students have been attending school board meetings and submitting comments, urging officials to drop their mask policy, among other complaints.
"Lately, the school officials have endured a whole lot of criticism -- some of it really hostile -- and they've done it while showing the utmost respect for all of the viewpoints that are expressed at these meetings," Morrison said.
Morrison said that the community members who came together to create the sign garden felt like it was time to show the district that there are residents who support and appreciate their efforts to keep students safe.
They made the signs on Sunday and installed them in front of the district building at 685 East Jack London Blvd. early Tuesday morning so that the display would greet staff as they entered the building and board members ahead of Tuesday night's regular board meeting.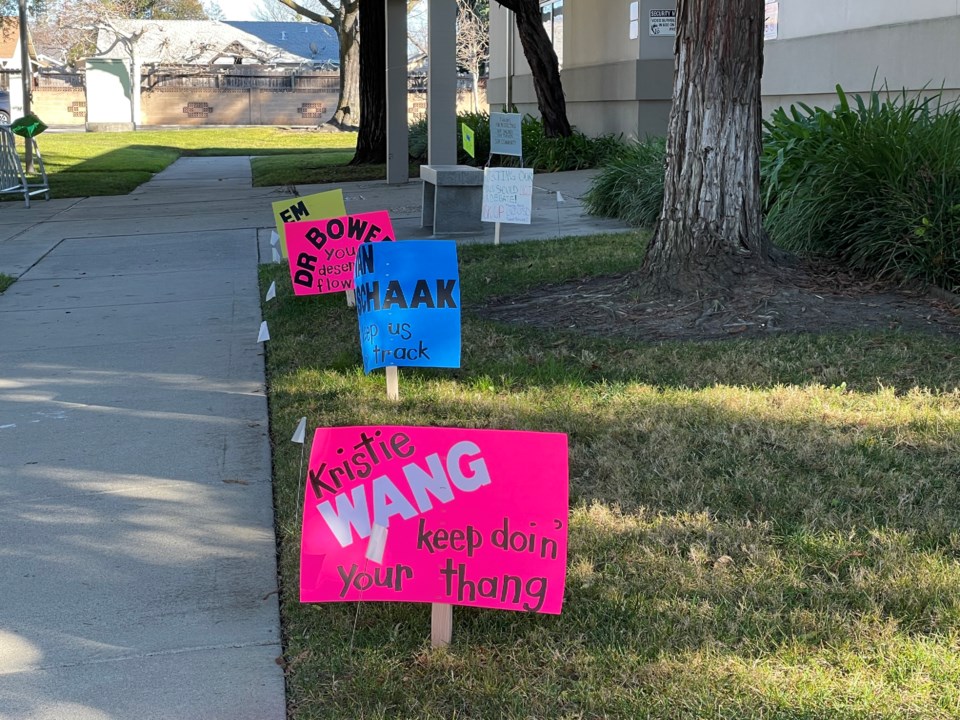 "It was a big surprise, they didn't know it was coming, and I've been hearing that they were quite surprised and a lot of them were really moved by it," Morrison said of district officials' reaction to the display.
She said the signs will stay up for as long as the district allows and that she was told the sprinkler system will be temporarily shut off to preserve them.