The city of Livermore has reached a new milestone in its Tactical East Avenue initiative with the help of volunteers who installed pilot pedestrian safety improvements in the area this week.
The project is part of the ongoing East Avenue Corridor Study to enhance mobility and safety along East Avenue between S. Livermore Avenue and S. Vasco Road -- an area identified as a priority corridor in the Livermore Active Transportation Plan.
Since Monday, community volunteers have been hard at work each day this week painting crosswalks and curb extensions and installing signage, among other tasks from Maple Street to Hillcrest Avenue.
The installation was initially set to take place in March but was rescheduled to this week due to weather.
The newly placed safety measures will be evaluated for six months at the intersections of Maple Street, 7th Street, Dolores Street, Jensen Street, Estates Street and Hillcrest Avenue.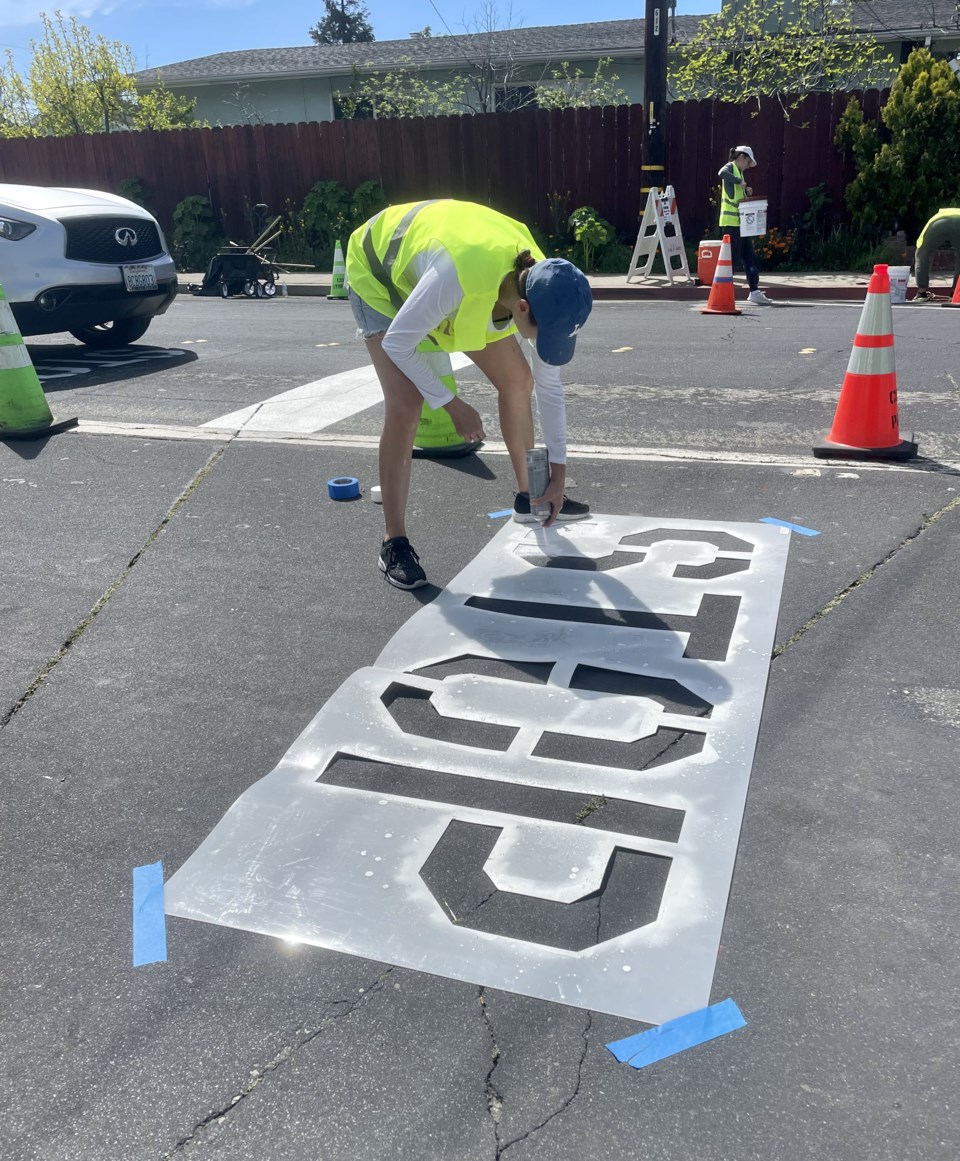 During the evaluation period, the city will monitor the project, collect data and solicit public feedback to determine how the project is functioning, according to the project website.
This process is derived from Tactical Urbanism, a method of place-making that uses low-cost, temporary materials to offer the city and community members the opportunity to experience potential changes to the street before permanent improvements are made.
On Friday (April 14), a grand opening event to celebrate the new improvements will be held at East Avenue Middle School from 4-6 p.m.
During the event, members of the project team will chat with passersby on the street about the recently installed pedestrian pilot project along East Avenue and invite them to take a survey, city officials said in a social media post announcing the festivities.
There will also be giveaways from Alameda County Safe Routes to School, music by Patrick & Leanne, food from Your Taco Guy and crafts celebrating safe active transportation.
More information about Tactical East Avenue is available at https://www.eastavecorridorstudy.com/.