The Isabel Neighborhood Specific Plan has reached another milestone in its implementation with the Livermore City Council's recent approval of a condominium complex planned for the northeast corner of North Canyons Parkway and Triad Place.
At its May 22 regular meeting, the council held a hearing to consider a request for a vesting tentative tract map and site plan design review for the development known as Triad East, which would consist of 172 for-sale units made up of 58 three-story townhomes and 114 stacked one-story garden flats, with associated open space, landscaping and parking improvements, according to the city staff report. The development also includes an approximately 0.25-acre private park.
The project, proposed by Concord-based developer DeNova Homes, had already received unanimous approval from the Planning Commission before the council also voted unanimously to move the project forward.
After thanking the Planning Commission and other staff for their work on the Isabel Neighborhood Specific Plan, Councilmember Evan Branning expressed his excitement for it to come to fruition.
"This is going to be a really cool neighborhood. I'm very excited for this, it's in my district, it's practically in my backyard – just a short bike ride for me to get there," Branning said.
He continued, "What we're looking at when this is all built out is going to be the affordable housing that we are looking for is going to be going in, a mixture of rental and for-sale units, there's going to be a really cool Main Street going in. There's going to be parks, community spaces and it's really going to give a vibrant neighborhood for the people who are living north of the freeway."
Last year, the council approved the Triad West project which is the companion part to the Triad East development. Triad West will consist of 112 units at North Canyons Parkway and Triad Place, set to range from 1,000 to 1,800 square feet, with 22 reserved for households of median and moderate incomes and 12 accessible units.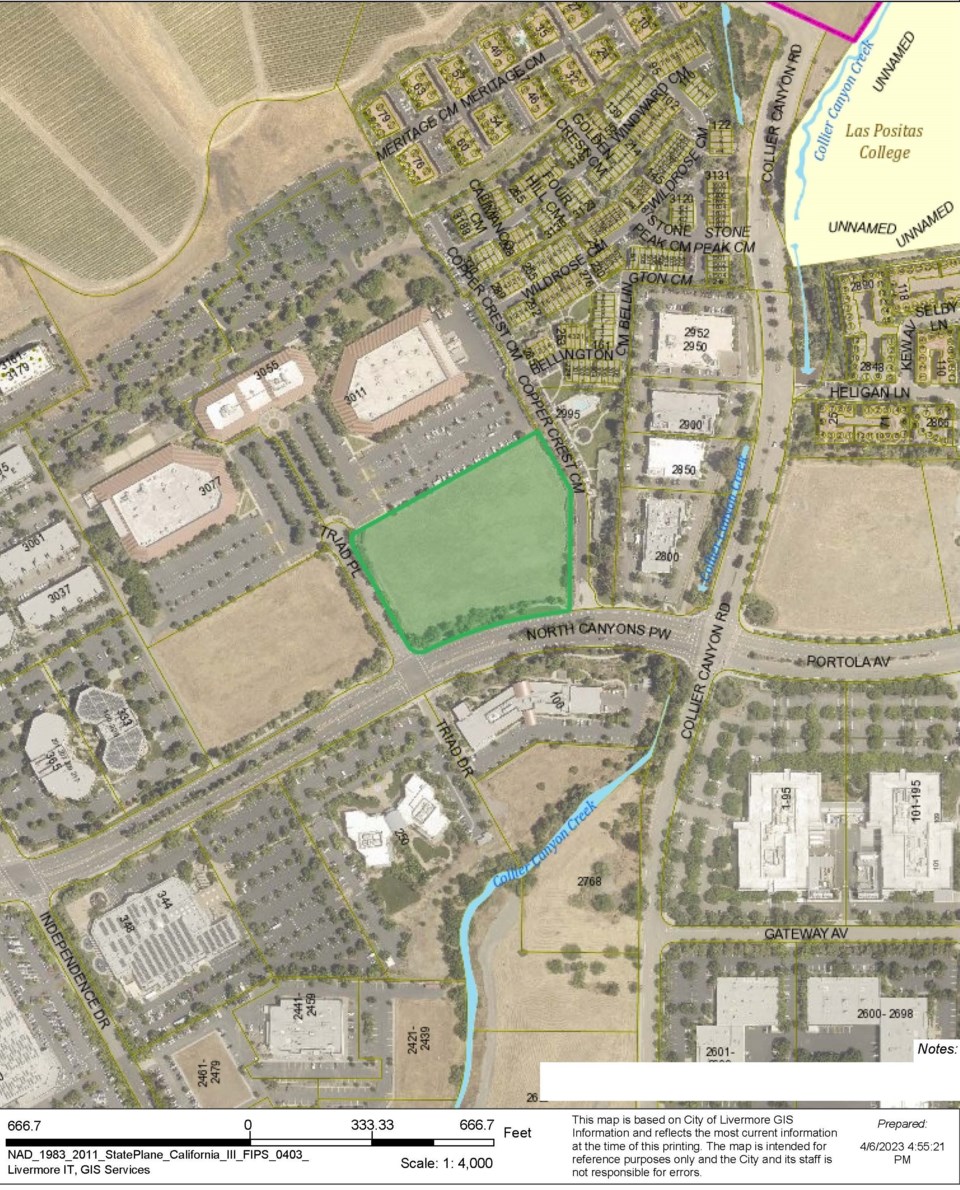 During the May 22 meeting, concerns were raised by a few community members as well as Councilmembers Ben Barrientos and Bob Carling about there being a lack of low and very low-income units in the Triad East project. The approved plan includes 20% affordable units to individuals and families with median and moderate-income levels, and 24 accessible units.
In response to questions about the project not having low and very low-income units, city officials explained in their report that, "the project wholly conforms with the specific plan and inclusionary ordinance affordable housing requirements by designating 20% of the project's units as affordable at the median and moderate-income range."
They added that while the specific plan only requires at least 20% of each project be affordable, it also establishes an aspirational goal of 25% affordability plan area wide. To reach the overall affordable goal, the specific plan anticipates some future projects within the plan area to be 100% affordable.
One of the points that the council discussed amongst each other during the meeting is that the units in this project are for-sale and most of the low- to very-low-income housing in the city comes from rental properties. However, associate planner Jake Potter also reiterated that the council's role was to act in a quasi-judicial capacity to determine whether the project is consistent with the specific plan and therefore the council was not in a position to make changes to the number or type of units planned.
After some back and forth between the council and city staff, the council took its vote, approving the project as proposed. The council's vote also approved the staff's recommendation to find that the project is exempt from further California Environmental Quality Act review.
​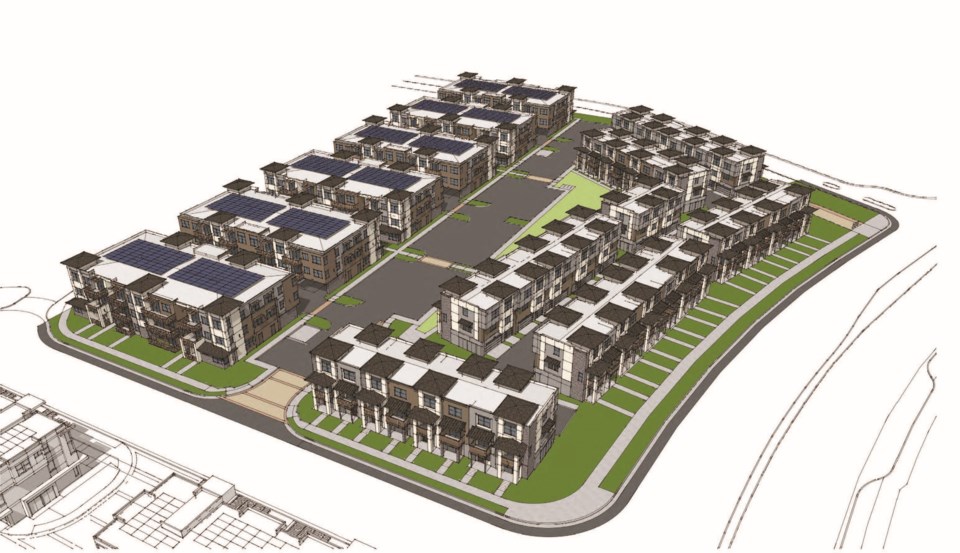 ​The complete Isabel Neighborhood Specific Plan proposes development of a transit-oriented residential community that includes approximately 4,095 new attached single-family and multi-family housing units – approximately 1,000 of which will be affordable housing units.
Additionally, the plan includes approximately 1.97 million square feet of net new office, business park, and commercial development (including a neighborhood commercial center), three new neighborhood parks, pedestrian and bicycle facilities and infrastructure improvements.
A recording of the May 22 City Council meeting is available here.